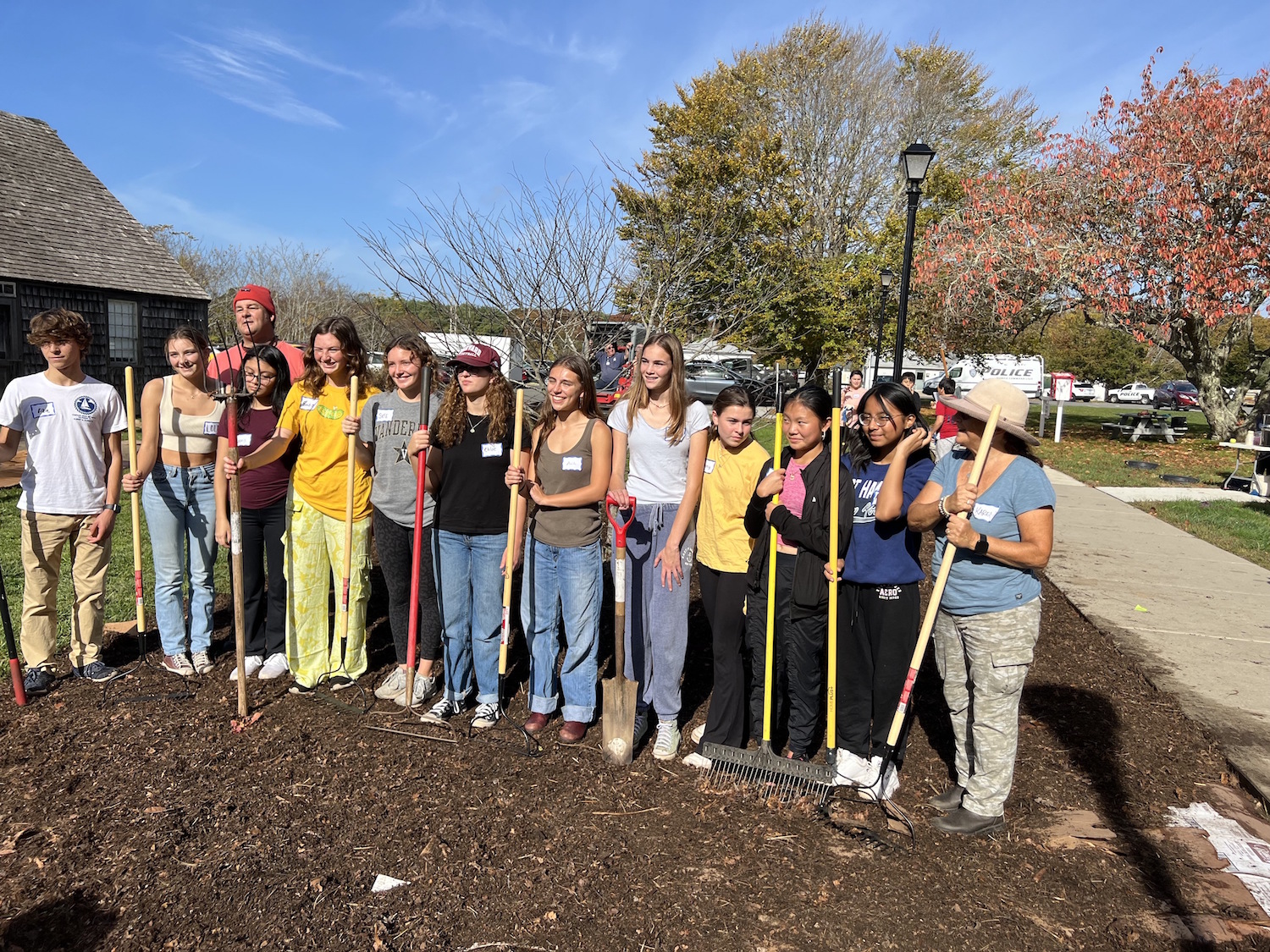 WHAT A DAY!!
Thirty-two students from East Hampton Public Schools and the Ross School with teachers, parents and master gardeners plus the Town Supervisor and Town Board Members got their hands into the dirt to help start up the new Community Pollinator Garden.
WATCH THE TWO MINUTE SLIDE SHOW!!
We all made "Lasagna" or sheet mulching to prepare the garden beds for next spring. Whitmores graciously donated trees – American hollies (Ilex opaca), Red buds (Cercis canadensis), and a Black Tupelo (Nyssa sylvatica) along with twenty shrubs such as Summer Sweet (Clethra alnifolia), and Inkberry (Ilex glabra).  An Oak (Quercus) — species yet to be decided — will be planted in the spring as oaks are keystone trees which are said to host 4,000 different species of insects and animals, more than any other tree.
All were expertly planted during the day by Paul Muñoz's Eco Harmony crew with the generous help of Richard, the Town's tractor specialist.
Volunteers helped edge the beds, collect and clean mountains of cardboard to place on the laid-out beds, then raked layers of leaf mulch and compost on top. This method suppresses the weeds
and creates the base layer for native plantings in the spring.
Fowler's of Southampton donated rakes and gloves. Thanks to everyone for their contribution.