INSECTS ARE VITAL IN THE GLOBAL ECOLOGY WEB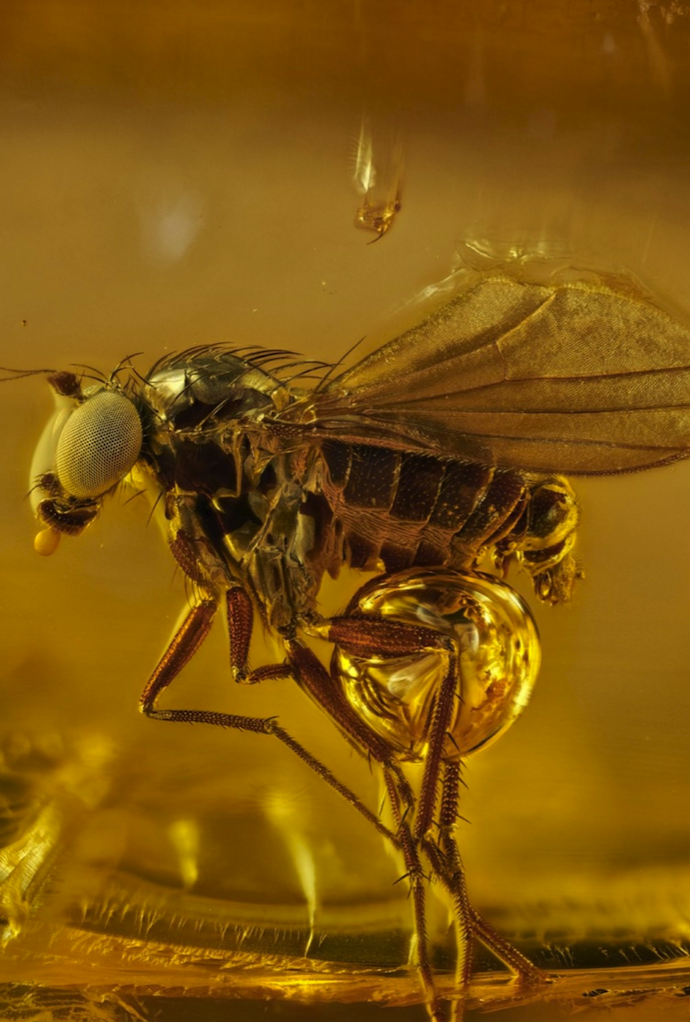 OUTDOOR LIGHTING HASTENS THEIR COLLAPSE!
"Insects make our lives better — they are an important piece of the food chain and they pollinate the plants we use for food and backyard ambiance.  But humans make those jobs more difficult, in part because the artificial light we use alters insects' normal behavior," according to a recent article in ScienceAdvances.
There is a growing collapse of insect diversity.  Yet, through ignorance or indifference, we continue needless practices that harm insect populations.  Our outdoor lighting is another culprit in the massive insect decline.  Recent British research "spotlights" the problem.
WITHOUT THEM WE WILL NOT SURVIVE
KILLING THROUGH IGNORANCE
'We found numbers that you're not really used to in ecology. You usually find maybe 5-10% changes here and there, but we found up to 50% drops in the number of caterpillars in the areas lit by streetlights…" says Douglas Boyes, of the UK Centre for Ecology and Hydrology.
"More than 60% of invertebrate species are nocturnal, which means that many of these animals are likely to be impacted by ALAN (Artificial Light at Night)…" writes Candance Fallon in her July, 2019 Xerces Society blog.
What we do in our yards doesn't stay in our yards. Exterior lighting, either for aesthetics or security, has grown increasingly popular.  The consequences are harmful for insects and biodiversity.
"The issue is a double whammy for birds because they rely on insects for food"—writes Alissa Greenberg, for PBS Nova Newsletter (April 2022) "By some estimates, one third of insects attracted to light sources at night die before morning, either due to exhaustion or because they get eaten. And according to a study in Germany, the number of insects in that country alone that die after being attracted to lights can number 100 billion or more in a single summer."
SO WHAT CAN WE DO?
Here's what the Xerces Society, largest American environmental group dedicated to the protection of invertebrate species, recommends:
To help fireflies:
In areas where lights cannot be turned off at night, consider the following options:
1. Swap bright light bulbs for dim red bulbs, which fireflies are less able to see, or filter existing bulbs to make them dimmer and redder.
2. Limit outdoor illumination to desired areas such as sidewalks or pathways:
3. Place landscape lighting low to the ground to reduce the lit area.
4. Shield lights so they point down, rather than radiating outward in all 360 degrees.
5. Use motion-detection and/or automatic timers so lights are on only as needed.
6. Limit the number of hours per day that lights are kept on.
7. Close your curtains or blinds at night when interior lights are on in order to reduce the amount of light that shines outside your windows."
If you are energy conscious and are using energy saving LED lights, use amber spectrum lights, not white or blue. The International Dark Skies Association recommends amber colored LED lighting rated 2200 Kelvin or lower.
PLANTS AND TREES BENEFIT FROM TURNING LIGHTS OFF not just insects.
Controlling your home and landscape lighting is an easy fix to help save pollinators as well as trees, whose dormancy cycle is adversely affected by artificial lighting.
MAYBE IT'S TIME TO GIVE THE SUMMER NIGHTS BACK TO THE FIREFLIES…