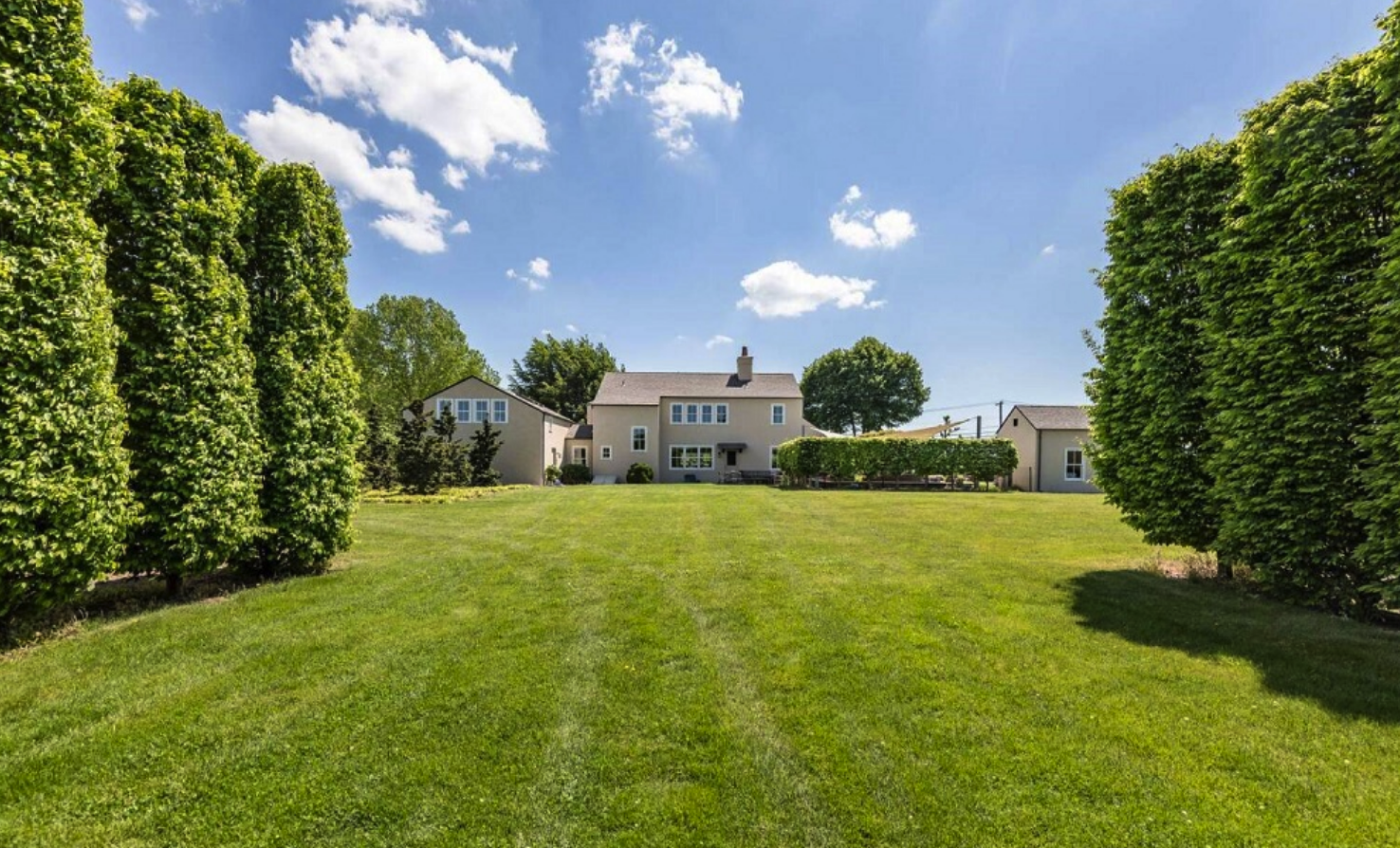 HABITAT LOSS
Lawns are ecological dead zones. They rob vital habitat from birds, butterflies, insects and pollinators of all kinds. "Lawns don't do any of the things we need every landscape to do: sequester carbon, manage watershed, support a food web and support pollinators," says renowned entomologist, Doug Tallamy.
"When you look at your yard and you've got one-thousandth of the number of species in your yard that you had before it was your yard, that's ecosystem destruction. And, you know, if you're the only person that does, that's OK. But when over half the country does it, it's not OK. Doug Tallamy.
LAWNS REQUIRE EXCESSIVE USE OF DANGEROUS CHEMICALS & WATER
The Western half of the United States, withering under long term drought, is facing an extreme water shortage. The Colorado River that supplies water to millions in the West, is receding. Lakes are disappearing.  Yet we are committed to lawns that require daily hydrating at rates larger than agricultural fields. California has 4 million acres of lawns despite a serious drought. A 2005 NASA study estimated that there are three times more acres of irrigated lawn in the US than irrigated corn.
You – yes, you! – can help the planet. Start in your back yard.
The Natural Resources Defense Council determined in a 2021 study that three trillion gallons of water were used annually on lawns. The Environmental Protection Agency found that more than a third of all residential water use in the United States currently goes toward landscaping.
WHY REPLACE YOUR REMAINING LAWN WITH CLOVER
—No chemicals required
—Drought tolerant
—Low or No Mow
—Stays green year round
—Stores Nitrogen
—Chokes out weeds
—Flowers support bees
Clover Lawns Are Blooming in Front Yards, and on TikTok according to the NY Times
BETTER YET, WILD STRAWBERRY IS HOST TO 73 SPECIES OF MOTH AND BUTTERFLY CATERPILLARS

JOIN THE HOMEGROWN NATIONAL PARK MOVEMENT

"More than 40 million acres in the U.S. are given over to lawns. That's a larger land mass than our US national parks. If we each cut our lawn size in half to regenerate biodiversity through native trees, shrubs and plants, we would be creating at least 20 million acres of restored landscape to support animals, birds and insects essential to our life support system." Doug Tallamy
Tallamy calls this movement to turn half your lawn into native trees, shrubs and plants, Home Grown National Park
Two great books by Tallamy:
Bringing Nature Home  &
Nature's Best Hope
See & hear Tallamy:
Restoring the Little Things That Run the World
Why we need to restore landscapes to invite insects, pollinators, birds.
Half hour argument for why we need to act now and what you can do now. By Doug Tallamy